The Good Samaritan Fund
Subtly Helping Kids
These students arrived at school one snowy October day wearing sandals. One student had two right-foot flip-flops on. Thanks to the LCF Good Samaritan Fund, shoes and socks were purchased for them. For one of the boys, it was the first time he had new socks. He exclaimed, "Mrs.Racek, my feet are happy!"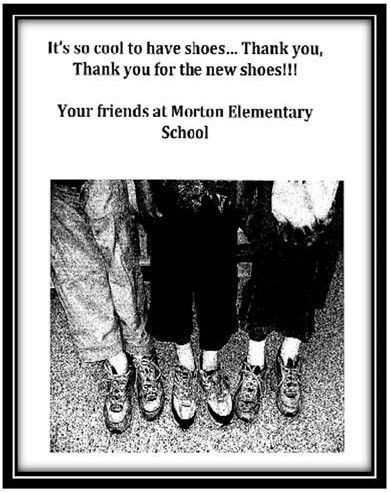 The fund began in 2005 with a donation by one anonymous donor who wanted to help students have the full, meaningful experience of going to school- without worrying about being different from other kids. 
Today the fund receives gifts throughout the year. The original donor hears of the impact stories and merely smiles. Another anonymous donor checks the balance regularly and is informed when there is a need. 
Some of the stories would bring a tear to your eye. Kids should not have it so tough. 
You are invited to contribute to the LCF Samaritan Fund. 
YOUR GIFT WILL MAKE A DIFFERENCE in the lives of these children!