Bill & Meredith Orthman
"The Planned Giving Society is an excellent way to show a commitment to the future of our community." - Bill & Meredith Orthman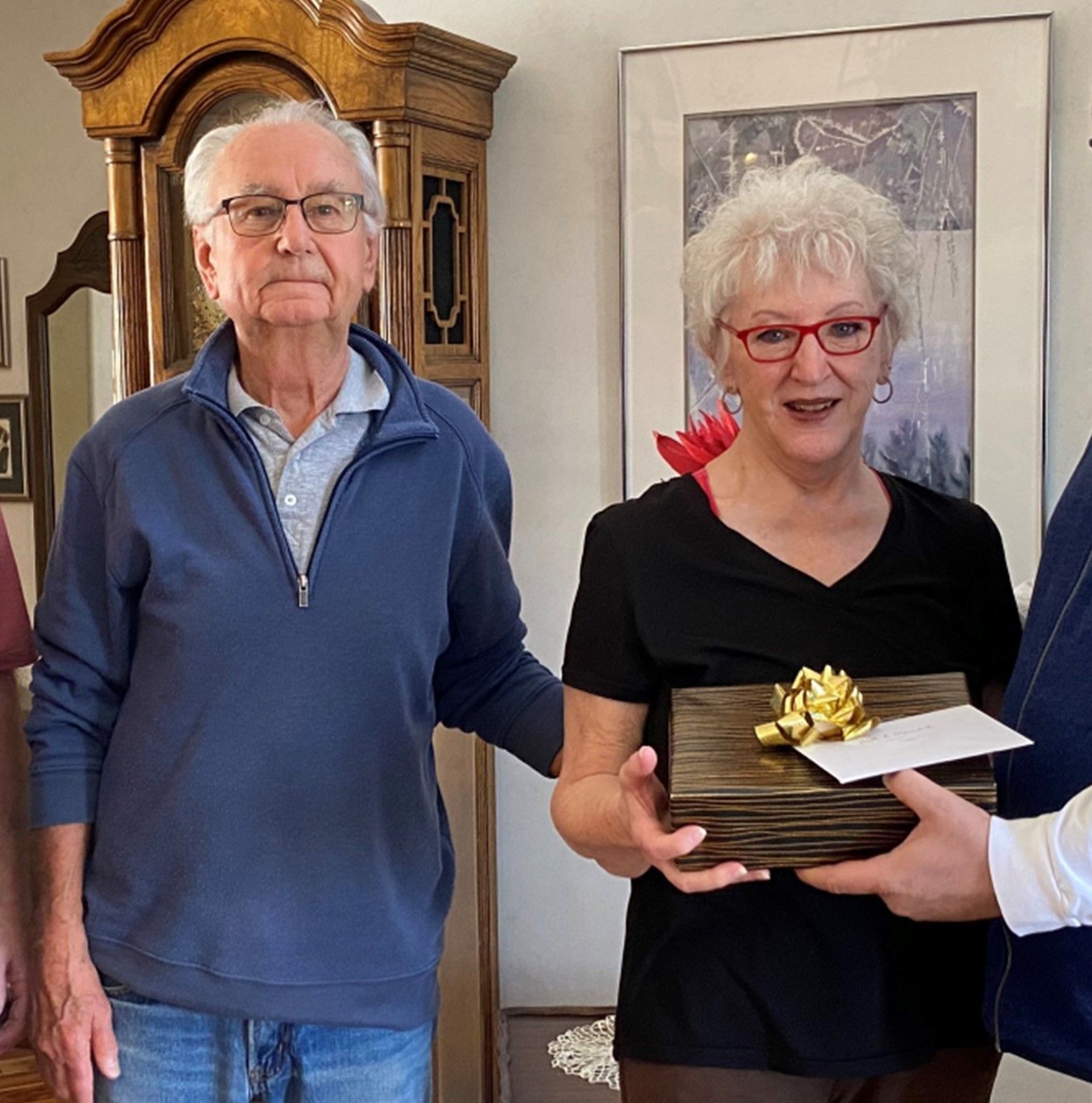 The Orthman family roots go deep in the Lexington community. Bill's grandmother Vera Anderson Orthman was born in Lexington in 1894. She and her husband Ed farmed around Lexington their entire life.  Bill's father, Henry, and mother, Wilma Bodemer Orthman, farmed and raised three children before starting Orthman Manufacturing.  Vera, Henry,
Bill and his two sisters went through the Lexington School system, with Henry and his children graduating high school in what is now the Lexington Middle School. Bill's wife, Meredith Stewart Orthman, moved to Lexington to work right out of school, and she and Bill have lived, thrived, and enjoyed the community their whole life.
Henry and Wilma always actively supported the community through the Church and the service clubs.  Henry was a founding board member of the Dawson County Historical Society and the Lexington Community Foundation.  Bill is also a past Foundation board member and feels honored to have had an active role in the fundraising for the new library. 
Bill and Meredith believe the Foundation is one of the very best ways to support the needs of the community and our neighbors.  They believe all the affiliated funds are more successful because of their relationship with the Foundation and The Planned Giving Society is an excellent way to show a commitment to the future of our community.