LEXINGTON COMMUNITY FOUNDATION'S
mission is to inspire generosity to strengthen our community.
Our vision is to have a community where all people thrive.
Give Big Lexington is focused on providing ways for you to give back and bring our community together safely. While we will offer public drop off hours from 7:00 am to 7:00 p.m. for donations at our Give Big headquarters (Dawson County Annex building – 201 W. 7th St.), we are encouraging donors to consider these other alternatives:
give online at: givebiglexington.org
Mail or drop off your donation to Lexington Community Foundation, PO Box 422 / 607 N. Washington St., Lexington, NE 68850 (must be postmarked before November 12, 2020 to qualify for matching funds)
Call the Foundation office number 308.324.6704 for help with invoiced donations or if you are having trouble with credit card donations on the Give Big site
To visit the Give BIG Lexington site click HERE
Give BIG Lexington Donation Forms
Check out what the Foundation has been up to in the latest edition of the LCF Forum.
Click HERE to read all about it!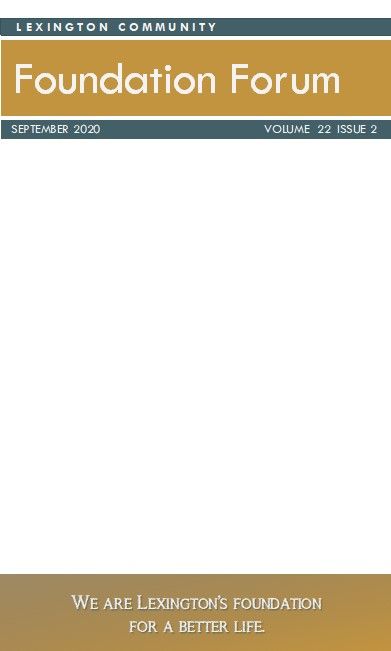 In an effort to save on costs, we will be sending LCF correspondence, like the Newsletter, via email. If you would prefer receiving paper copies in the mail, please send us a message at office@lexfoundation.org.