This is Home
With love for the Lexington community, Mark & Patty Jones joined LCF Development Committee members and staff to express their reasons behind leaving a planned gift to the Foundation. Mark remembered raising their four children near Kirkpatrick Memorial Park. Jones' close friend, Gary Shultz, introduced them to the Thanks a Million campaign to build a new pool. "If Gary can give, we can too." The Joneses were officially connected to the Lexington Community Foundation.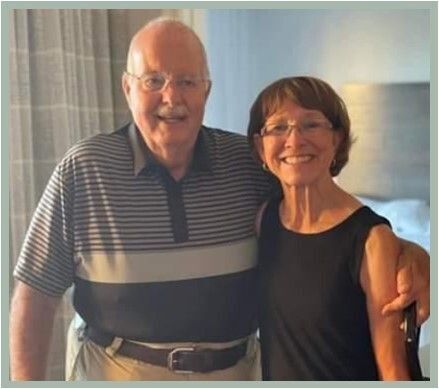 Mark's parents, Lloyd and Leona Jones, paved the way for charitable giving throughout his upbringing. They gave monetarily yet also sought to bring opportunities to Lexington. In 1993, Leona assisted in bringing the HOSTS (Help One Student To Succeed) program to Lexington Public Schools after volunteering with the program while spending winters in Texas. "My mom became aware of the program and knew it would help Lex's kids," Mark explained. Beyond HOSTS mentoring, Mark and Patty gave their time to the American Red Cross Bloodmobile, Adult ESL, Meals on Wheels, and Friends of the Library. Mark sought to improve Lexington Public Schools by serving as a Board member for 16 years. The conversation generated feelings of pride in the number of lives touched by programs in Lexington. "This place is unlike any other. They say it takes a village...the schools, teachers, coaches, churches, and community strengthened our family in many ways. This is our way to give back."
Mark & Patty currently live in Lincoln, Nebraska, and stay busy with volunteering, community organizations, and their church. Mark donated his time and medical expertise to the Claim of the Heart free clinic. His dedication has not waivered, and he continues to give back where he can. Patty keeps herself busy with her lasting involvement in PEO, leading her local chapter as President. They do not miss a minute with their four children and 12 incredible grandchildren. The couple shared how people may "get sick of hearing us talk about Lexington," but they will not stop sharing the good Lexington offers and the blessings it has provided their family. "Lexington has been so good to us."