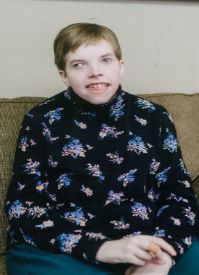 Sara Rickertsen is an intellectually disabled adult who is non-verbal and has a seizure disorder. She began seeing physical, occupational and speech therapists at the age of nine months. She also attended special education classes until she was twenty-one. Sara now resides at a group home in Lexington. 
The Rickertsen family has established the Sara Rickertsen Special Needs Grant Program in her honor. It is the family's wish to better enable others to continue helping those with disabilities live fulfilling lives. 
Grant funds up to $1,000 will be awarded annually to charitable projects that answer the needs of persons living with disability in the Lexington area.