The LEXINGTON COMMUNITY FOUNDATION hosts two annual events, the KEY Dinner & Auction and Give BIG Lexington.
The 21st annual Key Dinner & Auction was a smashing success raising over $344,000 for Lexington.
The success of the Key is essential for the Foundation's everyday business. The money raised provides funding for programs and grants throughout the year. For 21 years, LCF has been able to have both an immediate and visual impact in the area due to successful Key events.
*Please note that Key '23 tickets are sold out*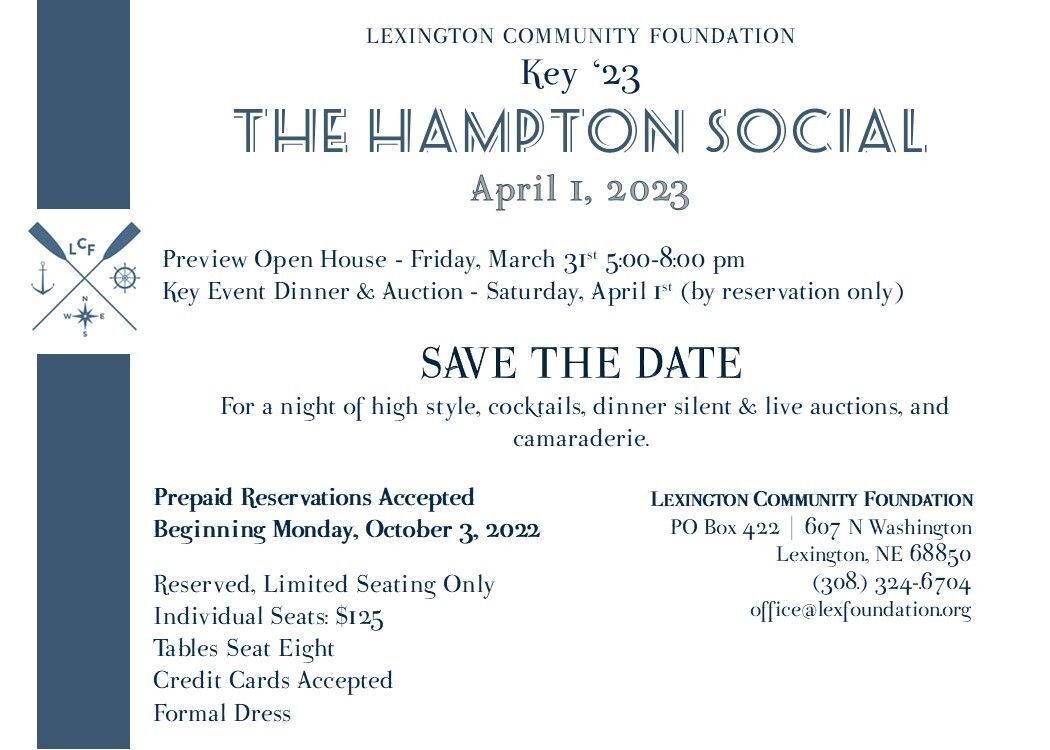 The 12th annual Give BIG Lexington was held on November 10, 2022. Give BIG Lexington is a 24-hour day of giving where donors can choose the causes that mean the most to them to donate directly to.
Because of Give BIG Lexington 2022, LCF distributed over $850,000 to 165 participating causes in Lexington, Cozad, Elwood, Overton, and Sumner.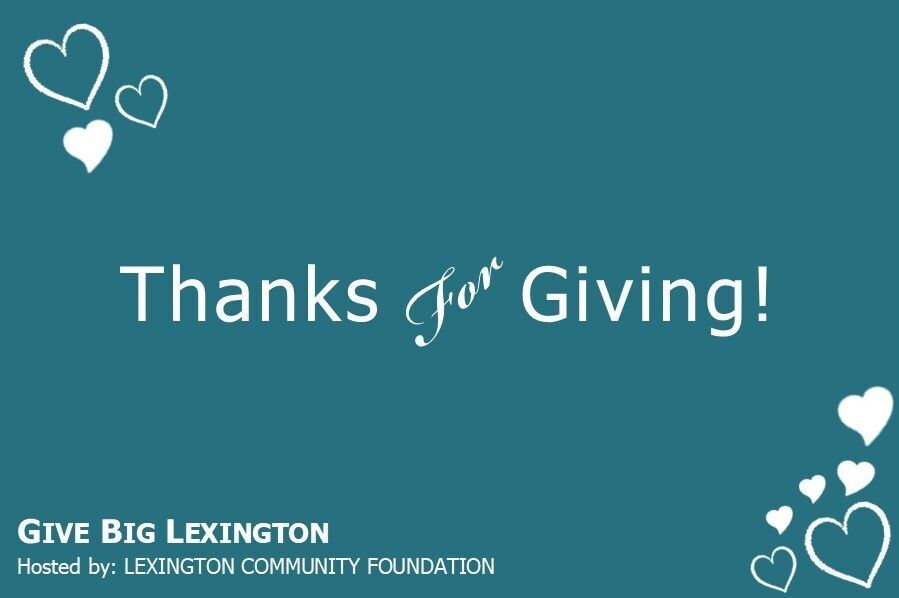 2023 Event Sponsor List
Premier Event Sponsors
Steve Heldt
Tyson Foods, Inc.
Elite Event Sponsors
Downey Drilling, Inc.
Edward Jones - Dan Clark
Lexington Clipper Herald
Paulsen, Inc.
Leadership Event Sponsors
Randy & Peggy Carpenter
Central Valley Irrigation
Country Partners Cooperative
Heldt, McKeone & Copley Attorney's at Law
Dahlas & Amy Holbein
Richard & Connie Johnson
Nautical Rose
ServiceMaster of Mid Nebraska
Bruce & Julie Rickertsen
Dave & Peggy Stenberg
Bill & Donna Stewart