MEET THE WIGHTMANS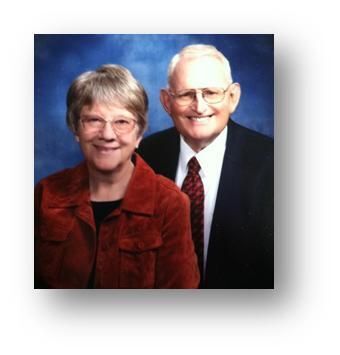 On a cold, dreary day in November, Mrs. Janet Wightman came coot-scooting into the Lexington Community Foundation office, red jacket on and her Give Big Lexington donation sheet in hand. Every year, she tells us that deciding which organizations to donate to and reading about them is one of her favorite things. One of our favorite things is the opportunity to interact with our donors, Wightmans included. We are fortunate to get to work with Jan throughout the year. She is a loyal Key-goer and brings a friend of her daughter, Jill, to enjoy the evening with. She said she is always excited to see the different options for food gift cards and loves to try the new restaurants we can offer.
We recently got to sit down with Jan and learned that John and Jan are the epitome of a philanthropic couple. They have believed in helping their community for as long as she could remember. John was an attorney, passionate about helping people, and Jan worked in the medical field. After years in medicine, she then went on to work at Community Action Partnership until her retirement. She played a crucial role in assisting families through the farming crisis of the 1980s and again during the integration of IBP. John was a founding member of the Lexington Community Foundation and served on the board for 35 years until his health declined in 2017. He, and many other community members, wanted an entity in town that made it easy to donate and see their community thrive.
When asked what Jan enjoys about supporting the Lexington community through fundraising efforts, she responded that she feels good about seeing the community at work. Recently, the Wightman family made a significant contribution to the Lexington Racquet Center in memory of John Wightman. He was an avid tennis player and deeply appreciated the game. It was the perfect way to honor his memory.
Because of their generosity, John and Jan were inducted into the Planned Giving Society in December '22. We thank them for their continued support and hope to see John's visions for Lexington come to life.