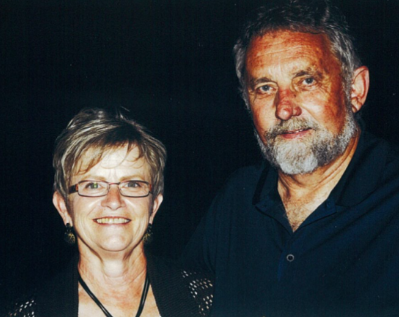 Louise Dannehl spent her entire professional and personal career working with kids with special needs. She had an amazing personal style that made her effective - one to which kids and students responded.
Louise passed away in September 2014 after a courageous battle with cancer. In her honor, her husband, Jerry, and her family have established a charitable fund with the Lexington Community Foundation to benefit youth in Lexington.
Distributions from the Louise Dannehl Memorial Fund will support youth programming for a ten-year period at the newly opened Orthman Community YMCA in Lexington. Funding can be used to purchase equipment, participation fees for youth in need, cost of promotional material and supplies, all pertaining to Y youth programming. 
Jerry knows it will be rewarding to see kids benefit from this gift. He described what it was like to watch Louise interact with her students. Kids responded to her and thrived when she was around. He beamed with pride as he spoke, "To watch her work with kids was . . . unreal." He adds, "there are no words adequate for her loss. In her memory, we would like to help with the children's programs at the YMCA."
The Lexington Community Foundation has enjoyed working with Jerry and directly with the Y staff to determine where there are needs in youth programs. It will be a pleasure to see funds from the Louise Dannehl Memorial Fund make an impact. 
We thank Jerry and his family for making this generous gift in Louise's memory and entrusting his gift to the Lexington Community Foundation for administration.
"White road, white moon, Your absence, walking, walking, by my side...
a wish so painful for a life that died."
-'Estrada Branca' song lyrics & a message that speaks to the family of Louise Dannehl.