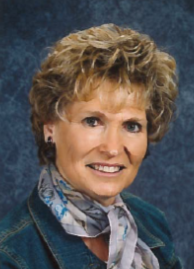 Janelle VerMaas was a lifelong resident of Lexington. She student taught at Pershing Elementary and went on to teach the majority of her 33-year career there, teaching mostly kindergarten. Throughout the years she taught students K-12 and college classes.
Janelle had the unbelievable ability to reach her students in the learning process. Her positive attitude and energy level were never faltering, even after she was stricken with cancer. She never stopped learning and teaching what she had learned. Janelle not only taught and touched the hearts of thousands of children but also hundreds of adults too.
The family of Janelle VerMaas created a scholarship in her memory because of her devotion to teaching everyone she came in contact with. The JANELLE VERMAAS MEMORIAL SCHOLARSHIP will be awarded to a Lexington High School student who plans to pursue a degree in education. Lexington Community Foundation is honored to work with Janelle's family in administering this award.