WARD BATIE FAMILY LEGACY:
Leaving a gift to the place they call home.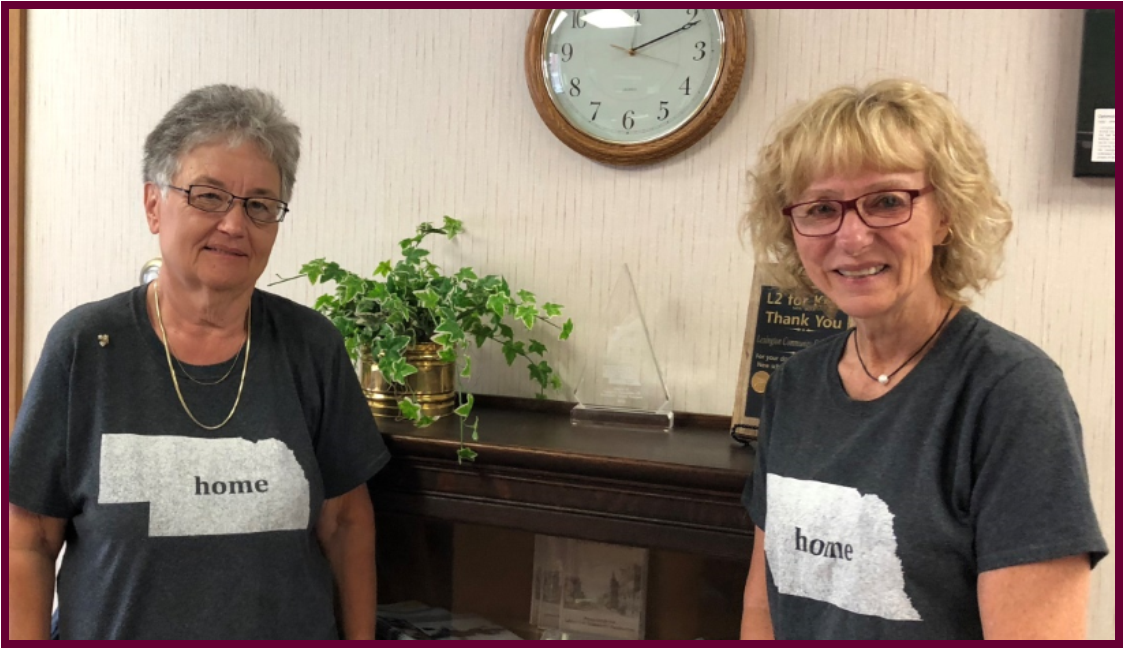 "These are the things that have been in our hearts for a long time." - Tricia Luse
In the fall of 2018, Sue Batie called the Lexington Community Foundation to see if she and her sister, Patricia "Tricia" Luse, could meet while they were in town. The purpose was to discuss their options in directing a portion of their estate to benefit the Lexington area. The meeting was insightful and here's their story.
The girls are the last living decedents of the Ward and Carol Batie family. They grew up on the family farm northeast of Overton that was established in the 1880's by their great-grandparents. The family lived on the farm until their father passed away in 1954 from polio. Their mother moved the girls into Lexington and then eventually to California in 1958. Both Sue and Tricia reside in Orange County, California. The farm was gifted to them in their grandmother's estate.
When asked about the considerations they have given to developing their own estate plans, they told the Foundation that "we are the end of the line" for this side of the family. They realized they needed to take care of many things, otherwise "who else would do it?"
Sue explained, Nebraska is home to us. California is where we live, but we have always called Nebraska "home".
Both girls have taken the Lexington Clipper-Herald paper for years and have followed the changes that have taken place. They said they learned about the work of the Foundation in the news.
Education is an area that both girls felt was important. In their estate plan the University of Nebraska Foundation will receive funds to benefit the Kearney campus and its educational programs.
The remaining portion of their estate will be directed to benefit Lexington and Overton. Their inheritance originally comes from Nebraska, so they want to keep it in Nebraska. They know that Lexington has needs and like the options of working with the Foundation. Sue comments,
"What Dawson County needs now may not be what they will need in the future. We don't want to be too specific in our gift and will rely on the Foundation to use the funds where they are needed most."
Tricia added, "our grandparents were founders of the Dawson County Historical Society, so we will direct some of the funds to go to benefit the museum."
Lexington Community Foundation is honored to have gained the trust of Sue & Tricia. We have enjoyed working with them and share their story not only because of their heritage but also because we think others might find it helpful as they consider their own estate plan.